For heavily stressed molded parts produced by winding or pressing, particularly high-performance materials are required. The new glass fiber PPS UD tapes from A+ Composites are an ideal solution for these molded parts.
Polyphenylene sulfide – A plastic for high requirements
Polyphenylene sulfide, more commonly known by its short name PPS, is a semi-crystalline high-performance plastic that has excellent chemical properties and outstanding high-temperature resistance. It remains dimensionally stable even with large temperature and humidity fluctuations, is flame retardant, self-extinguishing, electrically insulating, and has low water absorption. In addition to its exceptional chemical properties, PPS has high mechanical strength, hardness and stiffness.
This makes PPS an excellent plastic for applications that have high requirements in terms of chemical resistance, mechanical performance and long-term reliability. Therefore, PPS is also used in high-quality injection molding applications or for pressing special molded parts.
When fibers are impregnated unidirectionally with PPS, a UD tape is obtained that not only inherits all the chemical properties of the high-performance thermoplastic, but also multiplies the mechanical properties of the material and is suitable for winding applications.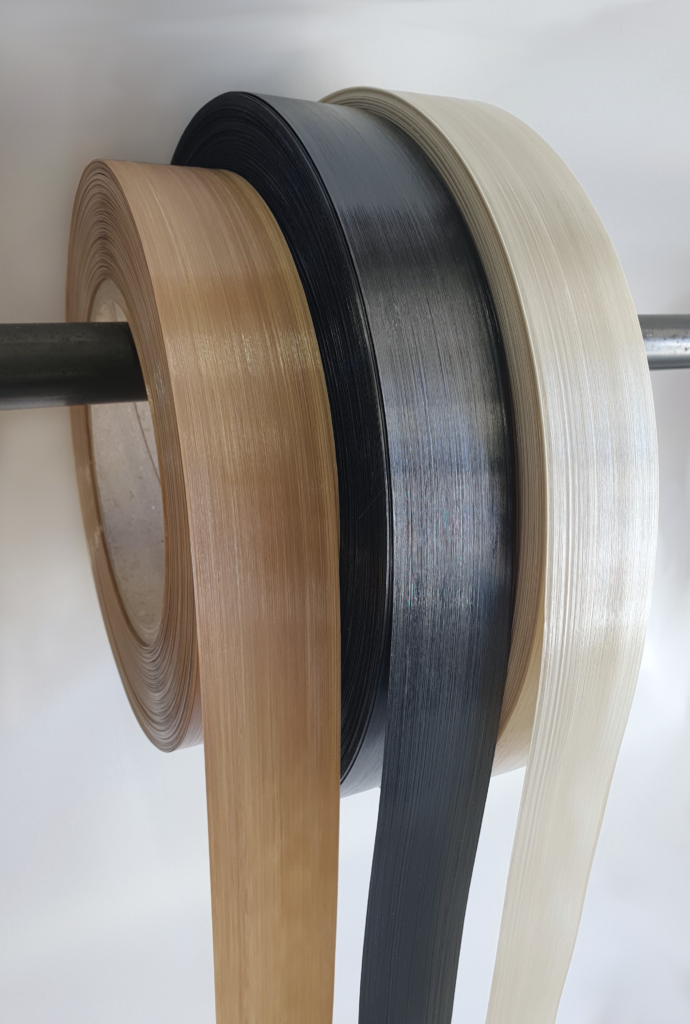 More performance with the new GF-PPS UD tapes from A+ Composites
The two new variants of A+ Composites' glass-fiber PPS UD tape have accomplished just that. By achieving a Young's modulus of up to 42 GPA and tensile strength of up to 1260 MPa, they open up possibilities for many applications that place the highest demands on a component's performance. They are also suitable for use in applications where carbon fibers are not an option due to price. The standard variant has 45% fiber volume content and the premium variant 55% fiber volume content.
Variant 1: GF-PPS-45-51-210
Variant 2: GF-PPS-55-51-165
Explanation of product code: fiber-matrix-fiber volume percentage-width-thickness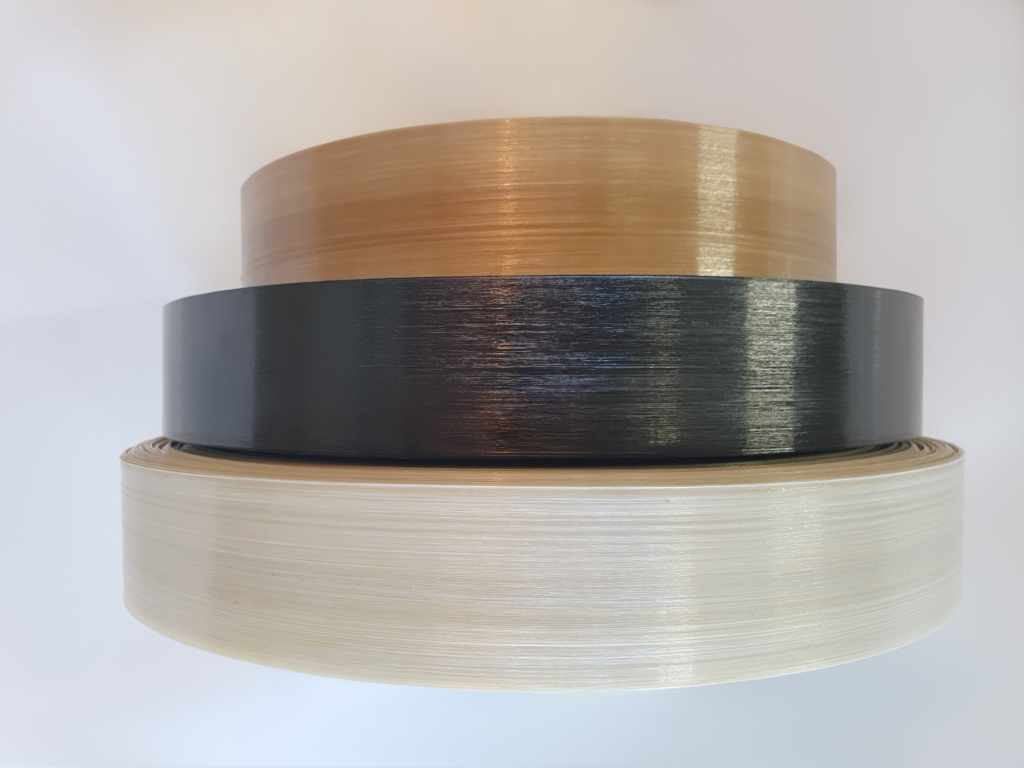 Fields of application and processing of UD tapes
These glass fiber PPS UD tapes are therefore particularly interesting for tubes, sleeves, reducers and other winding applications. Due to the high mechanical performance, the winding parts are extremely stable, which makes lighter and thinner components possible. In addition, the PPS complements these properties and enables a wide variety of applications.
Depending on your needs, A+ Composites can color the UD tape and also cut it into custom widths from 12mm (about ½ inch) to 51 mm (about 2 inches) currently.
Further information about UD-Tapes:https://aplus-composites.de/ud-tapes/en/
Get in contact with us:https://aplus-composites.de/en/contact/